Technique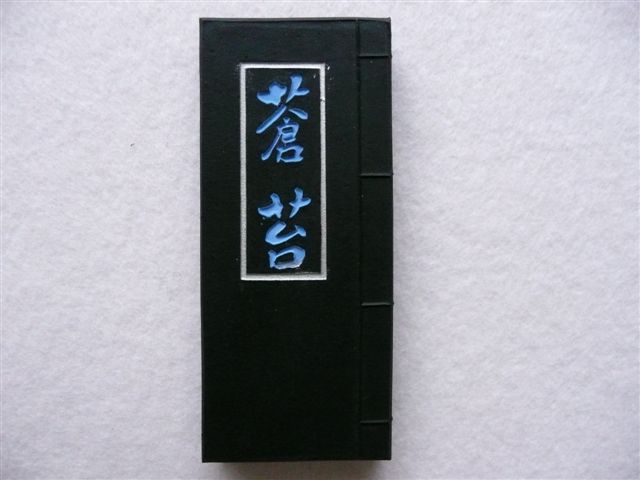 Ink (Sumi)
Paintings are made on rice paper using Japanese ink. The ink (Sumi) consists of a formula of soot from burnt pine wood and lamp black combined with animal-based glue which is then moulded into sticks. The sticks are then put into ash pans and left to dry slowly in the open air. This process takes many months. Ink is often decorated with motifs, or comes with engravings disclosing the quality and characteristics. Ink made from pine wood has a bluish tinge and lamp black ink is brownish-black. Ink sticks can come in colours as well.
The Japanese sticks are made of natural materials and have a wonderful transparent tinge. Alternatively, ready-made liquid colour inks may be used. Although using these saves time for ink grinding, their tinge lacks the nuances the sticks have. Black ink is also available in liquid form. Although this suits the convenience of modern man, the concept of a "ready-made product" goes against the traditional Zen idea. The grinding of the ink is a mental preparation for the painting process – it requires time and patience. This is helpful in freeing the mind and relaxing the muscles. That way, painting can be done in a relaxed manner. Also, freshly grinded ink has a clear and fresh appearance.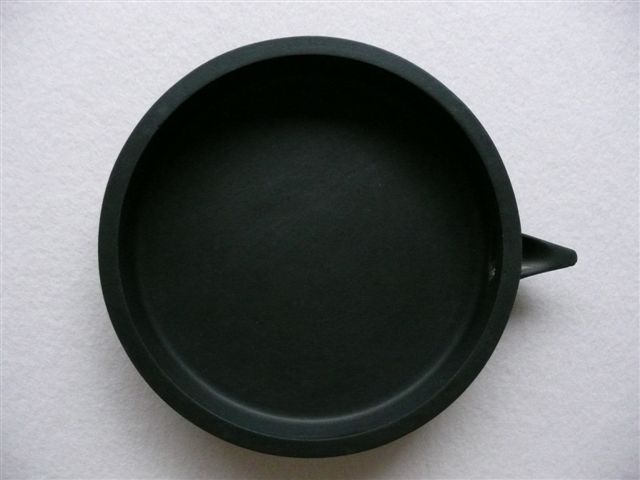 Ink stone (Suzuri)
The suzuri is a slab of stone with a cavity for water and a flat surface on which the ink stick is rubbed to prepare a thick, black emulsion. Different shades of grey can be acquired by adding water to the emulsion. Once this mixture of shades is loaded onto the brush, light, dark and perspective can all be painted in one stroke. Ink stones, or grinding stones, come in different shapes and in different qualities. They are carved from natural stone. The best grinding stones come from the Tankei mountains in China.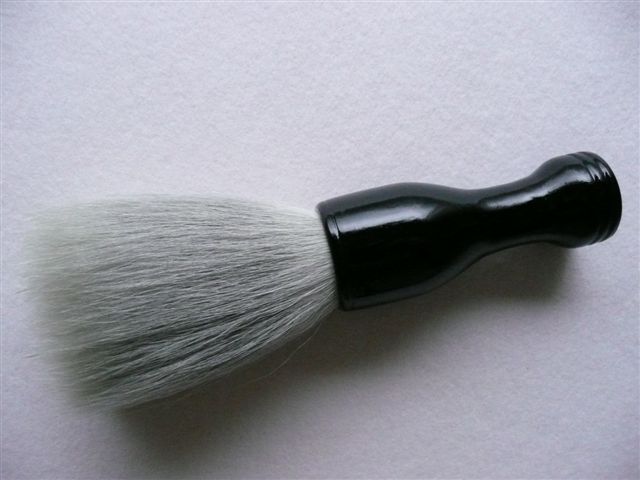 Brush (Fude)
Once the brush (Fude) is loaded with grey tones and black ink, painting must be done fast and without hesitation. Maintaining the right pressure and speed is crucial. There are no second chances in Sumi-e - corrections are almost impossible to make afterwards, as they will remain visible. Sumi-e brushes are resilient and come with a tapered point. Japanese brushes have a high paint load and allow for even application. They may contain one or more types of hair selected from sheep, badger, horse, wolf, and goat. New brushes have their hairs glued together. They come packaged with a plastic sleeve over the hairs to protect the tip against insects and damage during transport.
Rice paper (Washi)
Sumi-e paintings are made on rice paper (Washi). Rice paper is the western name for oriental paper. Actually, washi is not made from rice, but from the inner bark of the mulberry or other fruit trees. But it can also be made using rice straw, hemp, or a combination of both of these with cotton. Sometimes bamboo fibre, grass or pieces of leaves are added as well. There are different absorbency degrees:
unsized (absorbent)
semi-sized (semi-absorbent)
sized (glued)
Washi means Japanese, hand-made paper. Gasenshi and tōshi are the best Sumi-e papers. Shikishi is sized paper which has been coated with alum and glue. The advantage of shikishi is that it does not have to be mounted.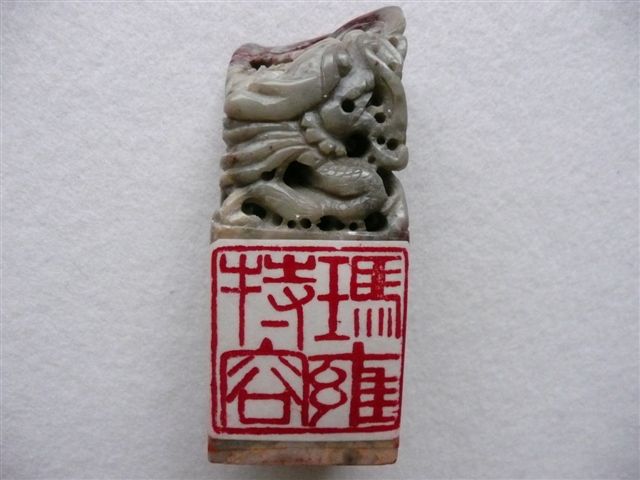 Seal (Hanko)
When a painting is finished, it is completed by adding a seal (Hanko), often accompanied by the artist's signature. By tradition, both signature and seal are put in the least conspicuous part of the painting, for it to blend in with the composition and not draw attention. Seals usually signify the artist's name. This can be in Kanji, Katagana, or Hiragana characters. Most painters have a variety of seals in different shapes. Seals are carved from a special type of stone. They are lubricated with seal paste and then printed on the painting. The most beautiful seal paste is made from raw silk and cinnabar (red dye).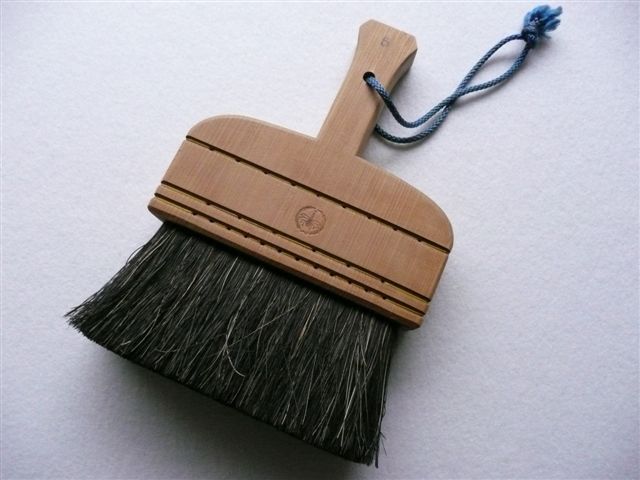 Mounting the painting
Finally, the painting has to be mounted. While painting, rice paper will expand when moisturised, and will shrink when dry. This causes a wrinkly surface on the painting. To be preserved wrinkle-free, your painting must now be stretched and mounted. The glue in the ink will prevent it from bleeding when wet mounting. Mounting a painting is precision work – it requires a lot of patience and concentration.
Moisturised paper which is handled and moved several times, is very fragile and it can tear easily. On top of that, the wrinkles have to be flattened out of the wet paper by ironing, a process which increases the risk of damage even more. The painting is then left to dry and mounted onto a wooden board in vertical position. Special brushes are needed for mounting, and different types of glue can be used. Although labour intensive, it is preferable to make your own glue from, e.g. rice flour or wheatmeal. In Japan, most artists bring their paintings to a specialty shop to have them mounted.

Marjon de Jong organises workshops on Sumi-e as well as mounting rice paper.